Pipes & Accessories
Elissa a leader in the pipes accessories field with being the sole distributor of some of the world most known brands.

K-AQUA LEADER
GERMAN MANUFACTURER
K-Aqua products offer a superior German quality piping system, that could be equally installed in the residential and the industrial field:

-Sanitary systems.
-Heating and air conditioning equipment.
-Compressed air installations.
-Irrigation of green houses and gardens.
-Transport of liquid foods.
-Industrial applications.
-Chemical substances such as fuel oil, diesel...
-No growth of algae.
-No growth of bacterias.
-Minimum operating life of 50 years.
-Maximum operating pressure 25 bars.

K-Aqua is manufactured with superior German quality. K-Aqua made of corrosion resistant material, putting an end to old corrosion complications. Enjoy some serenity and peacefulness with K-Aqua because it is not as noisy as metal pipes.
Unlike the alternatives, K-Aqua is made of opaque polypropylene, which is a nonpolluting material, preventing algae from growing. K-Aqua is completely recyclable, with no risk of air pollution,
making it an environmentally friendly system.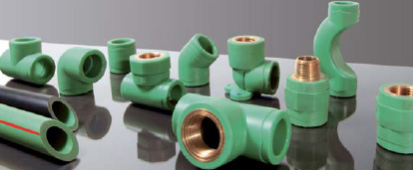 FRANKISCHE LEADER


GERMAN MANUFACTURER
Advantages of multilayer pipes:
-Excellent sound absorption.
-Optimum flow properties.
-Corrosion resistance.
-High chemical resistance.
-Low linear thermal expansion.
NTM
ITALIAN MANUFACTURER


Leading Italian manufacturer of fittings for air conditioning, heating, and sanitary equipment. Its product range includes brass fittings for multilayer pipes (compression, press and push fit) manifolds and ball valves.